Household Safety Guide
Our babies are so curious and our homes are filled with so many dangers for little ones. Household safety hazards abound. It's easy to forget about the window cleaner under the sink or the plastic cover on the doorstop, however, if baby gets a hold of these items, between poisoning and choking hazards, it could be fatal.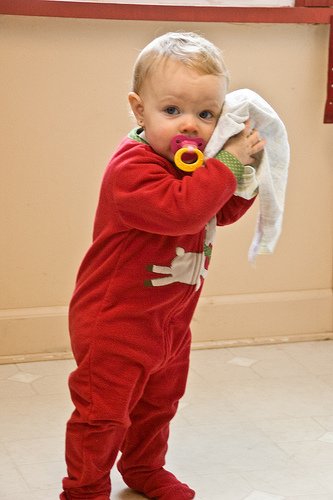 Try getting on the floor and evaluating your home as your child sees it, from the floor up. You'll be surprised how many things are stashed away at ground level and how enticing electrical outlets can be. It's an eye opening experiment.
Household safety is a broad topic. We've separated them into the following categories to address specific concerns.
Stairway Safety
Window Safety
Door Safety
Fireplace Safety
Poisons
Lead and Paint
Sharp Edges & Falling Dangers
Deck & Balcony Safety
Electrical Safety
Gun Safety
Fire Safety
Climbing Hazards
Pet Safety
Internet Safety
TV Safety
Baby Safety Resources - Home Page